A Funeral Director can make all the usual arrangements and we will work alongside them to provide a professional and caring service.
PLOTS
Single plots are always available. If you would like a "Family" Plot we cannot guarantee availability unless reserved in advance.
COFFINS
We only allow environmentally friendly biodegradable coffins and urns such as Willow, Wicker, Cardboard and Chipboard.
SCATTERING OF ASHES
If interment or scattering of ashes are required the services of a Funeral Director will not be necessary, unless you wish.
GRAVE DIGGING
We use a local grave digger who both digs and fills the graves by hand.
FLOWERS
We recommend www.hollandsflowers.co.uk who are local florists in Grantham ,specialising in funeral flower arrangements that have fully biodegradable packaging.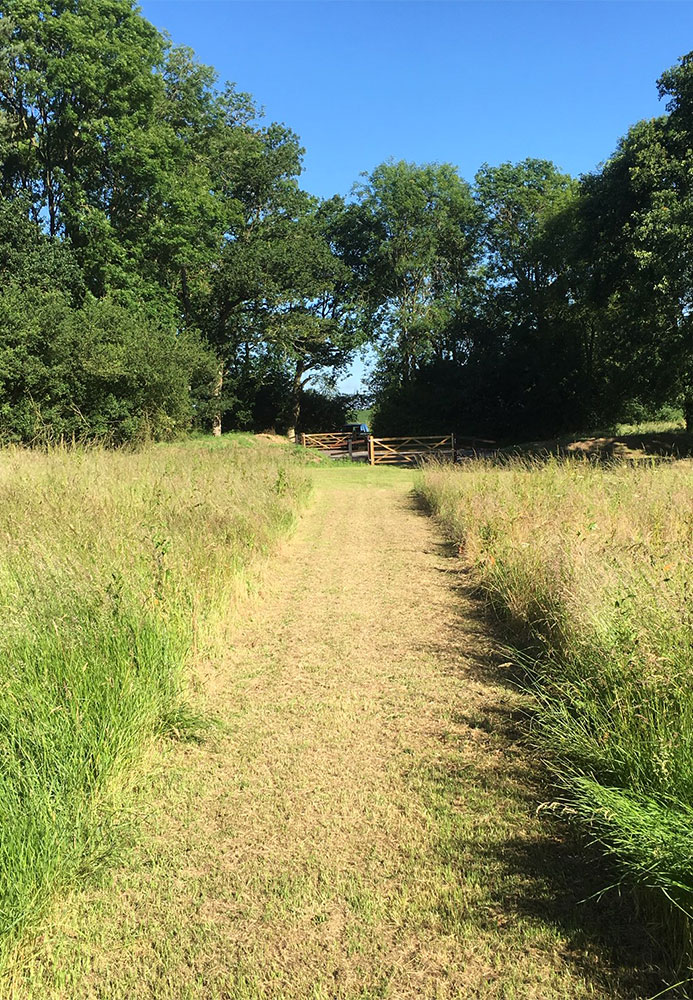 MEMORIALS
Following burial or interment of ashes, memorial plaque are laid at ground level to identify each plot. We record the location of all plots on the site plan. Native Trees will be planted during Winter months in designated areas of the site.
CELEBRANT
We recommend Katrine Hudson, a very well regarded celebrant who lives nearby.
ADMINISTRATION
When a funeral booking is confirmed, the Registrar's "Green Certificate " or the Coroner's Order for Burial (White Certificate ) must be given to the Funeral Director, then to us.
Once the funeral has taken place we will notify the Registrar. We keep records of all burials and interments.
The site is a 5 acre meadow on the edge of Temple Wood. The meadowland provides a natural habitat for insects, birds, and deer/other wildlife. It provides an ideal resting place for loved ones whether it is a natural burial, interment or scattering of ashes. It is also a peaceful and serene place for family to visit and recall loving memories.
A price structure is in place related to the requirements of the individual burial. We can offer a Single Grave Plot, a Single Ashes Plot, Scattering of Ashes, a Native Tree with a Plaque and the hire of an Event Shelter.
"A peaceful place to remember loved ones "