Temple Wood Natural Burial Ground is a family run green burial site set in the beautiful and tranquil Lincolnshire countryside.
The site is a 5 acre meadow on the edge of Temple Wood. The meadowland provides a natural habitat for insects, birds, and deer/other wildlife.
It provides an ideal resting place for loved ones whether it is a natural burial, interment, or scattering of ashes. It is also a peaceful and serene place for family to visit and recall loving memories.
Natural burials have become an environmentally friendly and popular alternative to cremations or to traditional graveyard burials. Our burial ground is not consecrated; we welcome everyone, of all faiths and none.
Plots can be purchased in advance, individually or in groups.
Please don't hesitate to get in touch if you have any questions at info@templewoodburials.com
Temple Wood Natural Burial Ground is a member of the Association of Natural Burial Grounds and operates under their code of practice.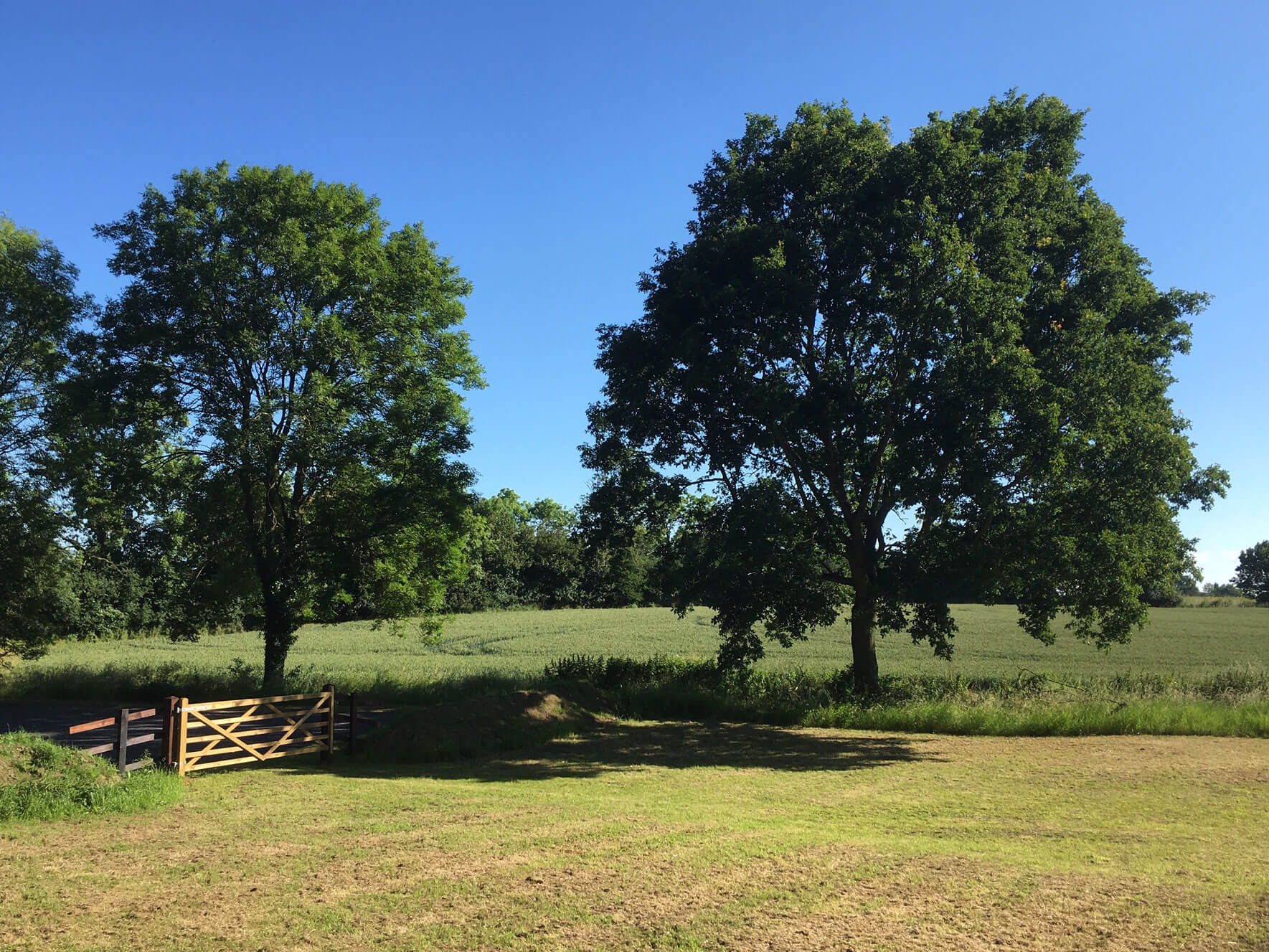 A Funeral Director can make all the usual arrangements and we will work alongside them to provide a professional and caring service.
Single plots are always available.  If you would like a "Family" Plot we cannot guarantee availability unless reserved in advance.
A price structure is in place related to the requirements of the individual burial. We can offer a Single Grave Plot, a Single Ashes Plot, Scattering of Ashes, a Native Tree with a Plaque and the hire of an Event Shelter.
"A peaceful place to remember loved ones "